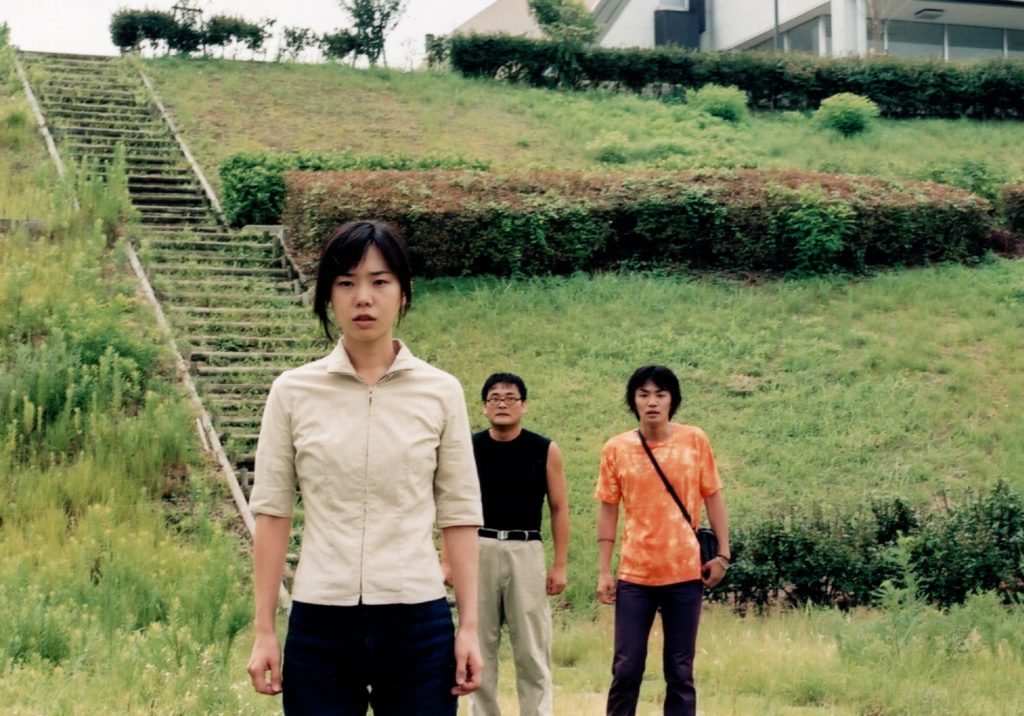 Being alone; Most Comfortable.
Backchanneling; Very good at. 
Parties, Enemies, Even a boyfriend; Nah, neither one for me.
…If any of the above reminds of yourself, this is the story about you.
【Story】 Yui, a working woman in Osaka Japan, performs a sociable person but is more comfortable rather being alone.
One day her old friend Nogi picked up a postcard for Yui saying;
"Hi Yui, it's been a long time. How are you? In September, I…"
The rest was stained and unable to recognize the sender.
Nogi forces Yui to search for this mysterious sender and he will shoot the whole story as a detective-act documentary. This idea leads Yui to one strange day that becomes an irreplaceable memory for her… Heartfelt story about 4 youths facing growing pains, difficulties in communicating with others, friendship, and thoughtfulness.
Director & Scriptwriter : Mana YASUDA 
Cast : Sachie Mishima Akio Maeda Franky Nakamura Nana Rokusha
Production : Kansai Television Co. Ltd. 
( 2000, 72min ) 
★Recommendation from Mr. Kazuki Omori, a filmmaker
This film reminds me of my first impression on one of Claude Lelouch works when I was at high school age. Giant canvas and countless painting colors are not always necessary. Only one sketchbook and a few watercolors are good enough to make a good movie.
Yes, that's exactly how we have started our own filming.