Do you like sushi or tuna? Are you interested in SDGs "Goal 14: Life Under Water" or the fishing and aquaculture industry?
Watch "TUNA GIRL" on Netflix or iFlix ! This movie is a fun drama about the full-cycle aquaculture of tuna!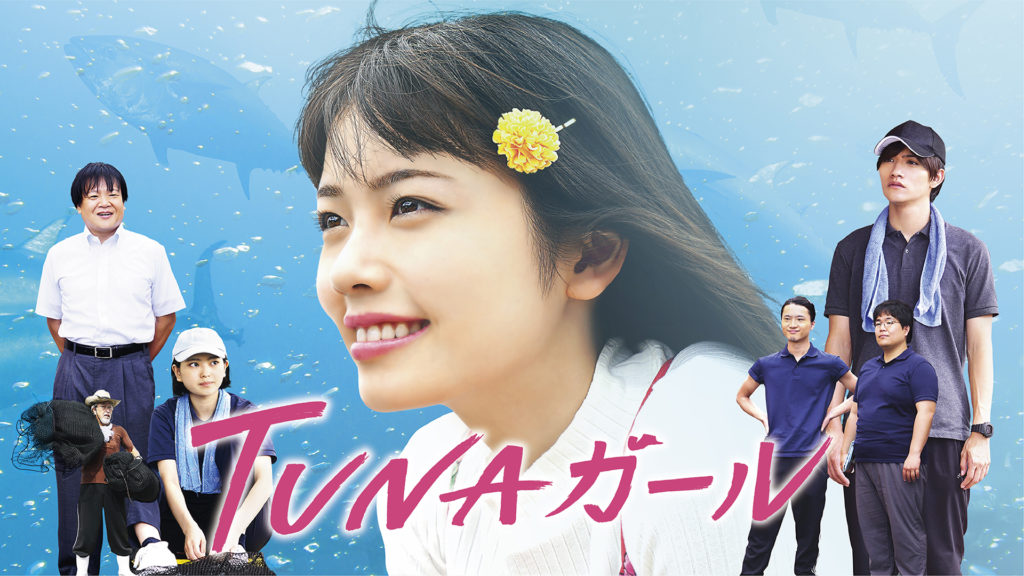 (C) YOSHIMOTO KOGYO CO.,LTD.  NTT Plala Inc. 
★★★ On air at Netflix & iFlix ★★★
Tuna Girl goes like Tuna!
Never stop moving forward!
A college girl joined the research of full-cycle aquaculture on farming Pacific Bluefin Tuna. She faces difficulties of the actual farming, eventually leads herself growing up. Original script based on the on-going research & studies. Academic comedy drama full of laugh and tears.
Director & Scriptwriter : Mana YASUDA 
Cast : Fuka Koshiba, Tom Fujita, Hidetoshi Hoshida, Hiroto Kanai, Ryosuke Yusa, Syuri Tanaka, Chal Inoue, Takashi Taniguchi, Takeshi Masu
(C) YOSHIMOTO KOGYO CO.,LTD.  NTT Plala Inc.  Special cooperation Kindai University
( 2019, 90min )
【Story】 Cheerful yet clumsy college girl Minami (Fuka Koshiba) came to Wakayama, for attending on-site research study for *full-cycle aquaculture of Pacific Bluefin Tuna at Kindai University Aquaculture Research Institute.
Blood, parasites, exhaustion… reality bites Minami. She struggles against it for keeping her motivation and interests on studying aquaculture of Pacific Bluefin Tuna.
But throughout working with Professor Higuchi (Hidetoshi Hoshida), Pacific Bluefin Tuna loving graduate student Sudo (Tom Fujita), and devoted classmates, by all their unique personalities and passion towards raising tuna, Minami regains her positiveness and strength at her maximum.
One day Minami made a serious mistake on streaming live video, and…
*Full-cycle aquaculture of Pacific Bluefin Tuna; Protective and sustainable farming method for natural resources, which has been succeeded to utilize at Kindai University since 2002.
■Shooting location and supported by: Kindai University Aquaculture Research Institute in Kushimoto town, Wakayama Prefecture, Japan.
Scuba diving, Spa, Canoeing, Whale watching, Fishing… Many great experiences and beautiful landscape in Kushimoto Town.
Nanki Kushimoto Tourism Association ( Photos by Chiharu Nagase )
■You can eat Kindai TUNA at the restaurant Kinki daigaku suisan kenkyusho.
■Actual interviews with the Kindai University Aquaculture Research Institute professors and students "Cultivating the Seas -History and future of full-cycle cultured Kindai Tuna-" is also on air at Netflix & iFlix
■Media
Review (Asian Movie Pulse)
https://asianmoviepulse.com/2020/05/film-review-tuna-girl-2019-by-mana-yasuda/
Interview (Asian Movie Pulse)
https://asianmoviepulse.com/2020/05/interview-with-mana-yasuda/