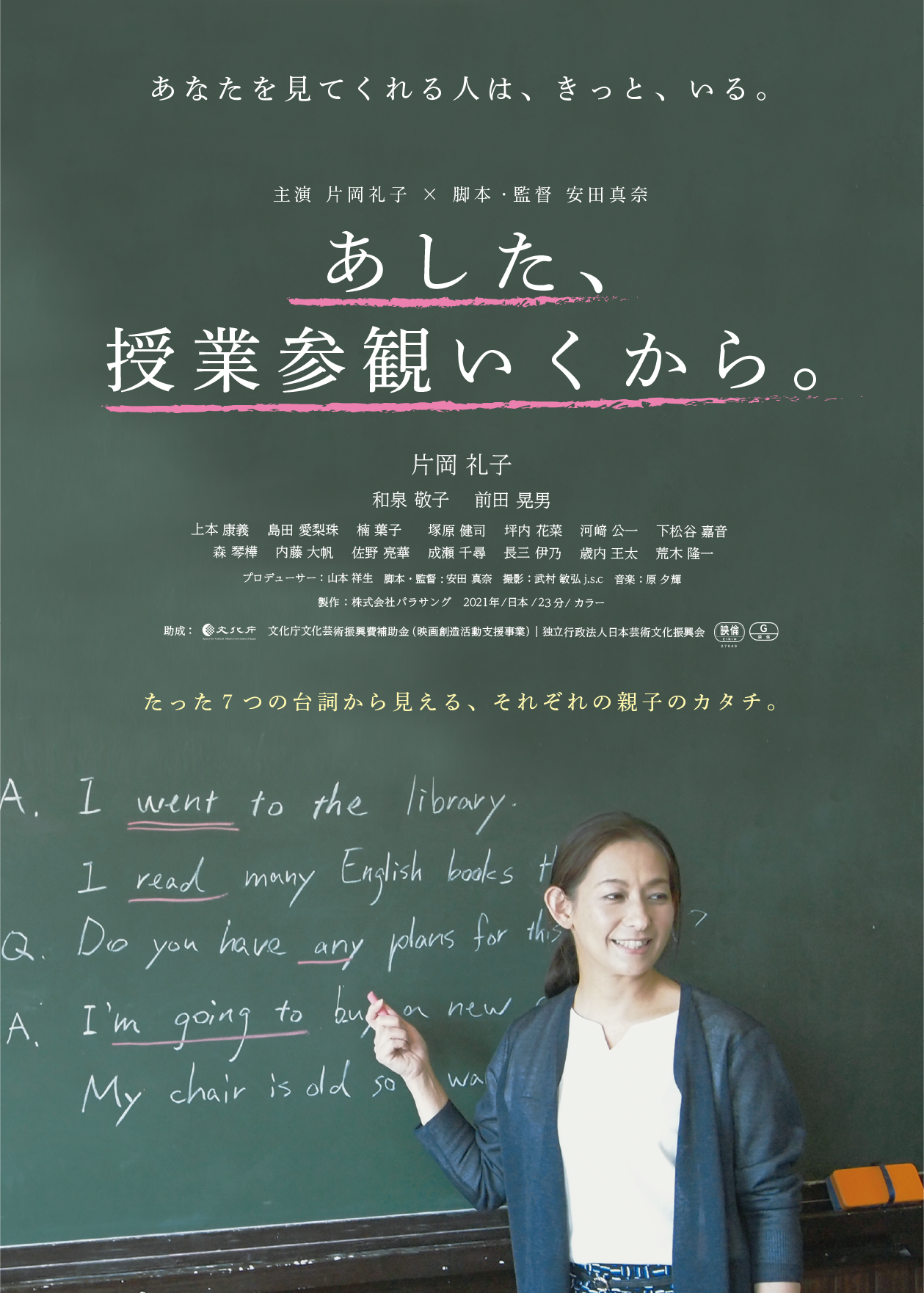 An experimental short film!
In Japan, parents' days are held several times a year for parents to observe classes at school.
The exact same conversation about Parents' Day is repeated in five different households.
🏆Japan Film Festival Los Angeles 2022 Best Screenplay Award
🎉Damah International Film Festival 2023 Jury Selection
( 2021, 23min )
Production : parasang inc.